India is known for a number of things: it's known as the Land of Spices, and as one of the most beautiful countries out there, in the case of both natural beauty and cultural heritage. It's also known for being a land where you can witness a truly fascinating array of wildlife, something that makes it very famous all over the world. However, what many people don't know is that India is also a land of romance: Hyderabad, one of the main Indian cities, is considered to be one of the best Romantic places for couples and partners to take a time out from the hustle and bustle of normal cities.
Top Romantic Places in Hyderabad
Hussain Sagar Lake: The Lake of Stunning Beauty
Hussain Sagar Lake was built in the 1500s by the then Shah of India, Ibrahim Quli Qutb, and is famous for being the only artificial, heart-shaped lake in the country. While the lake itself is an object of beauty, what amazes people more is the giant statue of Buddha in the middle, making it one of the first places couples should visit in Hyderabad. The surrounding area is also quite well kept, featuring a variety of different flowering plants, bushes and other decorations. An evening spent at the Hussain Sagar Lake will do wonders for intimacy with your special one!
Durgam Cheruvu: The Hidden Lake
Durgam Chervuu is one of the more unknown wonders of Hyderabad: a giant, magnificent lake that's spread over a total of 83 acres, Durgam Cheruvu offers to its visitors the chance to get away from it all, and take a deep breath of fresh air with no urban buildings in sight. You can visit the famous floating fountain with your partner, or even better, take a boat out and take in the wonders of the lake, firsthand. With an abundance of fish in the lake, you can also choose to go fishing, often said to be a very relaxing experience.
Taramati Baradari: The Ultimate Tribute to Her Beauty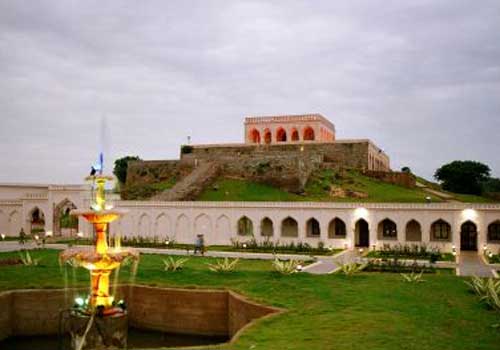 Taramati Baradari is built in the Medieval Persian style, and was named by the Seventh Sultan of the Qutb Shahi Dynasty, Abdullah Qtub Shah. Taramati Baradari is the ultimate romantic destination for couples in India, as the giant sarai sits in the middle of a beautiful garden, and was built as a tribute to the beauty of a courtesan named Taramati. Couples can just take a time out and enjoy the beauty of the locale, or learn more about the romantic tales of love between Abdullah Qutb Shah and Taramati, such as him listening to her sing over a river.
Necklace Road: Getting The Best View of Hyderabad
Necklace Road was named after the Necklace Road in Mumbai, and is possibly one of the best places to get a view of the city of Hyderabad, and is an awesome place to spend an evening with the person you love, watching the sun go down while munching on a packet of delicious treats. People's Plaza, which can be found nearby, is a good place to take a rest, and there are restaurants offering many different cuisines of food, making it a good place to catch dinner. You can also take the opportunity to visit nearby parks like Sanjivaiah park.
Falaknuma Palace: The Mirror The of Sky in Hyderabad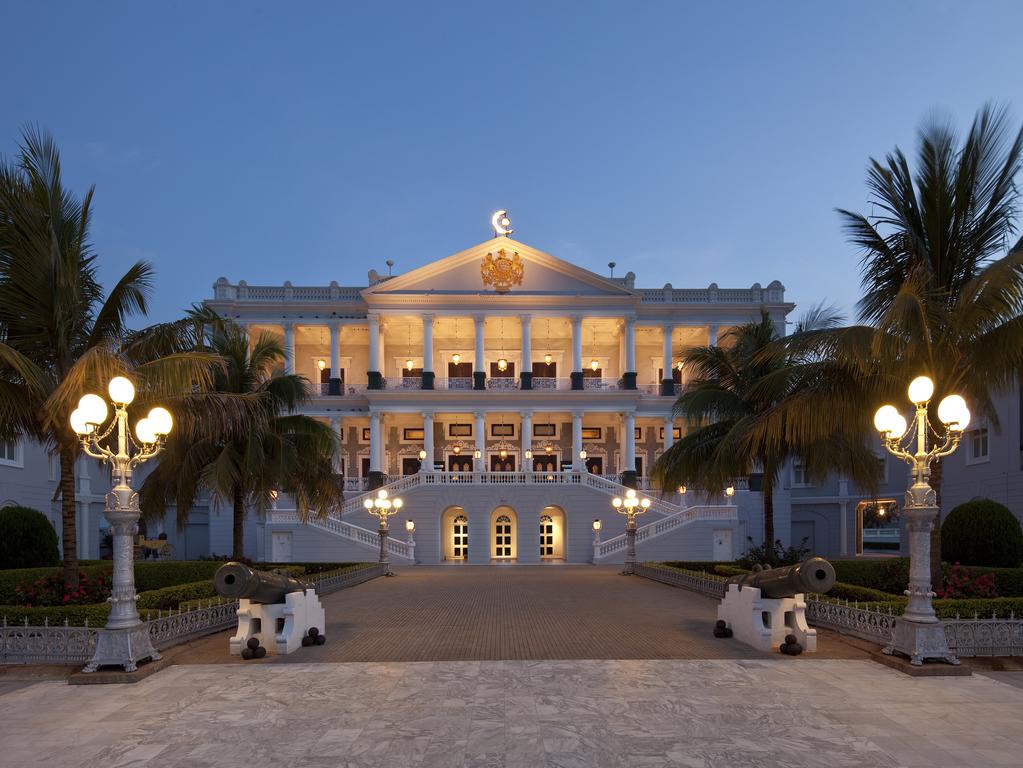 Falaknuma Palace can be found 5 kilometers from Charminar,and was the residence of the Nizam of Hyderabad. A structure that exudes a sense of beauty and class, the Palace is made with white marble, and is complete with magnificent stained glass windows. The amazing thing about this palace is that it's made in the shape of a scorpion, instilling in couples a sense of awe when they see it together. Sprawling over a large area, couples should take the chance to walk over the grounds together: with nooks and crannies everywhere, Falaknuma Palace is a fitting destination for couples.
Golkonda Fort: Regal Historical Place
If you are looking for a historical as well as a romantic place for your date, do this give it a try. Golkonda for having a regal history where you and your partner can explore its beauty. You can take a guided tour at the fort or can explore by yourself. This fort hosting a sound and light show every day which can turn your day into something special. Please carry lot of water with you on your visit to stay hydrated there. If you are looking for more awesome tourist places near Hyderabad this is the best option.
Choodi Bazaar: Night Bazaar of Hyderabad
Choodi Bazaar is a famous and old market for locals as well as tourists in Hyderanbad. This nigh bazaar totally brings new perspective. You can stroll through this market with your partner and can shop for different types of unique jewelry. There are also so many street foods are available in this market where you can enjoy the local cuisines of Hyderabad. You will also delight to know that this market also offers a spectacular view of charminar as well.