The Internet has opened a whole new world in terms of commerce. Now you can sell things to a diverse audience scattered around places. As a small business, though, going online is a daunting task especially if one doesn't have the technical know-how or can't afford to pay hugely for a nifty site online.  Alternatively, you could go to a marketplace like eBay but the charges like listing fees and selling fees may not make the deal worth it.
What if you can go online with your own branded store,  your own domain name and all the other features that come with an e-commerce site sans the headache of dealing with web developers, designers and payment gateway providers with a nominal cost as low as Rs.1500 a month.  Yes! I am talking about Zepo – a platform that help small businesses in their e-commerce activities. It's just a matter of minutes to get started. Are you not convinced yet? Check out the video below: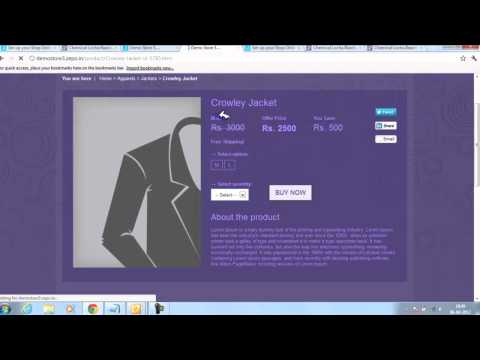 The features include custom web design, integrated payment gateway, PayPal for international payments, site analytics and round the clock tech support. What excites me more is the ability to add offline payment option (Gharpay) and logistical support.
Zepo, founded by Nitin Purswani, started out 18 months back and already has 200+ live stores onboard. There are others in the arena like Shopify which scales more towards the international market. The desi competitors are Buildabazaar and Martjack but Zepo has some competitive advantage over these.
So, if you're a business owner looking to start your online store – Zepo is the perfect game!